Read more on "Lewis Black's 'One Slight Hitch'" »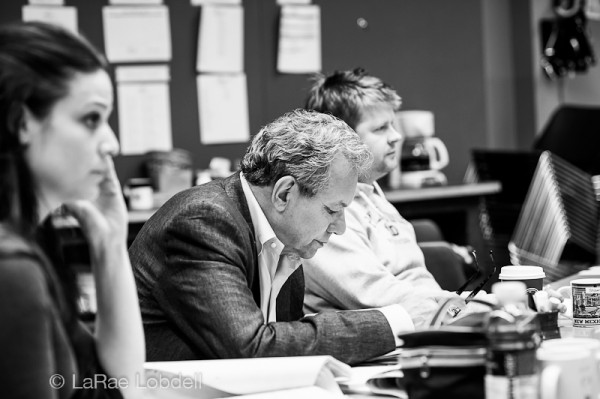 I've been working on a play at ACT Theater called "One Slight Hitch" written by Lewis Black, whom you may now from his standup comedy, or one of his best-selling books or from the Daily Show with John Stewart where he appears regularly on a segment called "Back in Black." He's the finger-wagging, vitriolic critic of the powers-that-be, fearlessly saying everything that no one else has the gumption (read:balls) to say… at least publicly!
In person, however, 'Lew' as his friends call him, is an only slightly toned-down version of his public persona. He will, on occasion, show some tenderness but for the most part is, in person, exactly how you would imagine him to be.
The play takes place on the day of a wedding, two hours before it is about to begin. While the cake arrives and the flowers go missing, the ex-boyfriend shows up. That's me. Hilarity ensues and the clock keeps ticking. Some call it a door-slamming farce. I call it a romantic comedy. You can call it what you will…. but you have to see it first.